Are you already using the potential of eLearning platforms?
Learning Management Systems (LMS) are indispensable in the modern working world, because they offer employees a central platform for further training and allow companies to remain competitive.
LMSs have emerged as a critical tool for organizations of all sizes. We looked at the basics and why an LMS has become an indispensable resource for businesses.
What is a Learning Management System?
An LMS is a web-based platform that enables organizations to create, manage, and deliver educational content, training programs, and employee development resources. LMS platforms facilitate e-learning by providing a centralized repository of course materials, tracking user progress, conducting assessments, and generating performance reports. Essentially, an LMS simplifies and streamlines the learning process, making it easier for organizations to train and develop their workforce.
Why is a learning management system becoming increasingly important?
Continuously develop competencies
With the rapid evolution of technology, employees must constantly update their skills to stay relevant and productive. An LMS enables organizations to provide ongoing professional development opportunities and keep their workforce competent and adaptable.
Increase employee loyalty
Engaging and interactive learning experiences can increase employee motivation, satisfaction and retention. By providing personalized learning paths in the LMS, employees can learn at their own pace and focus on areas where they need improvement. This leads to a more engaged workforce.
Cost-effective training
Traditional training methods can be expensive and time-consuming. With an LMS, organizations are able to save money on travel, room rentals, and physical training materials. In addition, LMS platforms offer scalability so organizations can easily expand their training programs as they grow.
Comply with rules and regulations
Companies in highly regulated industries need to ensure that their employees are aware of the latest policies and procedures. An LMS helps organizations ensure compliance by providing a systematic and trackable approach to training and ensuring employees have completed the required courses.
Analyze and improve performance
LMS platforms provide data-driven insights into employee performance so organizations can identify strengths and weaknesses, measure the effectiveness of training programs, and make data-driven decisions to improve overall business performance
Want to know more about LMS platforms and eLearning content?
Contact me if you have any questions. I am happy to report on my practical experience.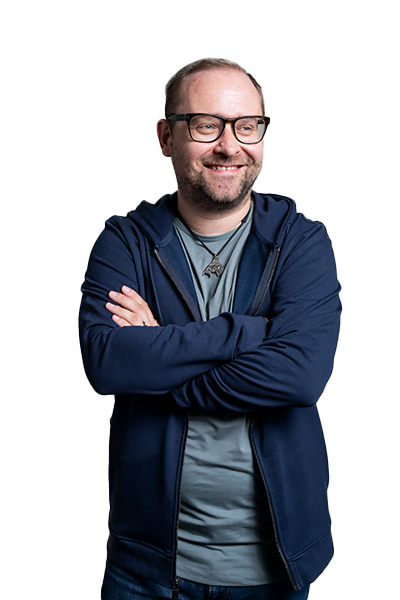 Ralf Angermann
Project Manager