How to create high-quality eLearning content for your business
In the 2nd blog on eLearning, we explore the creative process of content development from idea generation to the final web-based training course.
eLearning content needs to be exciting and stimulating to keep your employees engaged, motivated, and ready to learn. We show how to develop effective learning materials for your learning management system (LMS).
Finding ideas and defining learning objectives
The first step in the content development process is to identify the learning objectives for your course. Start by gathering ideas and recording the skills and knowledge your employees need to acquire. Set clear, measurable and achievable goals that align with your company's goals and expectations.
Choose the right content form
Choose the appropriate format for your eLearning content, considering factors such as topic areas, learning preferences, and course duration. Options include video tutorials, interactive simulations, case studies, quizzes and more. A combination of formats can help maintain learner engagement and accommodate different learning styles.
Develop course concept
Create a comprehensive course outline that covers all major topics and subtopics and their sequence. This serves as a roadmap for content development and ensures that your course is logical and coherent.
Create engaging and relevant content
Focus on developing content that is engaging, relevant, and easy to understand. Use real-world examples, scenarios, and stories to make the learning experience tangible and enjoyable. Break down complex concepts into smaller, digestible pieces for better understanding.
Integrate visual aids
Use various visual aids such as images, infographics, animations, and videos to enhance the learning experience. These tools can help simplify complex concepts, maintain learner attention, and accommodate diverse learning preferences. Some popular visual tools include Canva, Adobe Creative Cloud, and Vyond.
Ensure interactivity and collaboration
Incorporate interactive elements such as quizzes, surveys, and discussion boards to encourage learner participation and collaboration. This not only keeps your employees engaged, but also promotes knowledge retention and application.
Perform quality assurance and testing
Thorough perform quality assurance and testing before launching your eLearning course. This way, you make sure that the content is error-free and works smoothly on different devices. Gather feedback from a sample of employees to identify potential areas for improvement.
Start and monitor eLearning
Once your eLearning course is revised and ready for use, you launch it on your company's LMS. Monitor performance and analyze feedback from employees to make adjustments as necessary and continuously improve the course. The key to success is to continually evaluate and refine your content. By doing so, you'll ensure they remain relevant, engaging, and aligned with your organization's goals.
Selecting the right authoring software for SCORM-compliant eLearning content
SCORM (Sharable Content Object Reference Model) is a widely used standard for eLearning content that ensures it can be easily shared and integrated across different LMS platforms. Creating SCORM-compliant content ensures maximum compatibility and enables effective tracking of learner progress and performance.
Choosing the right authoring tool is critical to creating SCORM-compliant eLearning content that integrates seamlessly with your LMS. There are several popular authoring software options available, each with its own features and capabilities. Some examples are Adobe Captivate, Articulate, dominKnow and SimTutor. When choosing an authoring tool, you should consider factors such as ease of use, multimedia support, interactivity features, and compatibility with your LMS. An assessment of your specific needs and budget will help you choose the right tool for your content development process.
Want to know more about LMS platforms and eLearning content?
Contact me. I will be happy to report on my practical experience or organise a demo.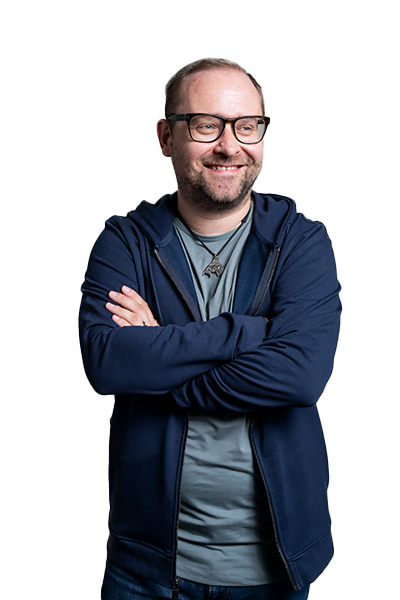 Ralf Angermann
Project Manager