AI is becoming a game changer for companies, our expert Ralf analyzes the announcements.
Our digitalization expert Ralf Angermann took part in this year's Microsoft Ignite. As expected, Microsoft is continuing to focus heavily on the AI topic and is pushing co-pilots. For us as a digitalization service provider, this event is an important date in the year for identifying trends and innovations and introducing them to our customers in a profitable way. Below we highlight the topics that Ralf considers to be "game changers" for the future.
Bing Chat becomes Copilot
Bing Chat has now made way for Copilot, a groundbreaking advancement that is now generally available – and free of charge. This represents a significant step in the integration of Conversational AI into Microsoft's ecosystem.
Copilot for Microsoft 365
In addition to the free Copilot, a paid version for Microsoft 365 has been introduced. This customized solution aims to increase productivity within the Microsoft 365 Suite.
Own chips as an investment in the future of AI
Microsoft announced a partnership with NVIDIA that underscores its commitment to using cutting-edge technology in AI development. The development of its own chips called Azure Maia 100 and Cobalt 100 indicates an in-depth investment in hardware for AI and cloud computing.
Over 70% of Copilot users become more productive
Since the launch of Copilot, users have reported significant increases in productivity:
70% felt more productive, 68% noticed an improved quality of work, and it helped 68% to kick-start the creative process.
Users were 29% faster at certain tasks such as searching, writing and summarizing.
Catching up on missed meetings was almost 4 times faster.
64% spent less time processing emails, 87% found it easier to start drafts, 75% said it saved time searching for files, and 77% couldn't do without Copilot once they tried it.
New introductions
Microsoft Copilot Studio
A low-code solution to personalize Copilot for Microsoft 365 within an organization, with integration of third-party systems such as SAP, Salesforce and over 1100 pre-built plugins, including OpenAI's new custom GPTs.

Microsoft Copilot for Service
A dedicated co-pilot for customer service, based on ticket systems such as Dynamics, ServiceNow, Zendesk, etc., which integrates past tickets and knowledge bases.

Copilot in Microsoft Dynamics 365 Guides
Introduction of generative AI for mixed reality applications, such as with HoloLens 2.

Microsoft Copilot for Azure
GenAI support for cloud infrastructure requests.
Upcoming functions
The introduction of GPT-4 Turbo in the Azure OpenAI Service as a public preview by the end of November.
The integration of Vision as part of GPT-4 Turbo with DALL-E 3 for the creation of images.
Role-based co-pilot access
Each Copilot version takes into account user roles and permissions granted via Entra to ensure secure and customized access.
Integration via the Microsoft Suite
Copilot is now integrated into various Microsoft applications. For example, it can access data in SharePoint and support Python-based tasks and data visualization in Excel.
Natural language interface
All of these functions are accessible via natural language input, which improves the user experience and accessibility of these AI tools.
Microsoft has once again proven that it is at the forefront of AI innovation by not only introducing new features, but also enhancing existing technologies and integrating them into everyday work. The future of AI at Microsoft looks promising, and these announcements will undoubtedly impact the way many businesses operate.
Is your company ready for AI?
All these innovations require your company to be in basic shape. To give you an overview of your company's AI readiness, we have created the AI Readiness Check. By answering 20 questions about your company, employees and data, you will receive a free PDF report with important recommendations for action.

Click here for the free check
More knowledge about Microsoft Copilots?
Ralf Angermann will be happy to answer your questions. As a digitalization expert, he can provide specific tips and recommendations.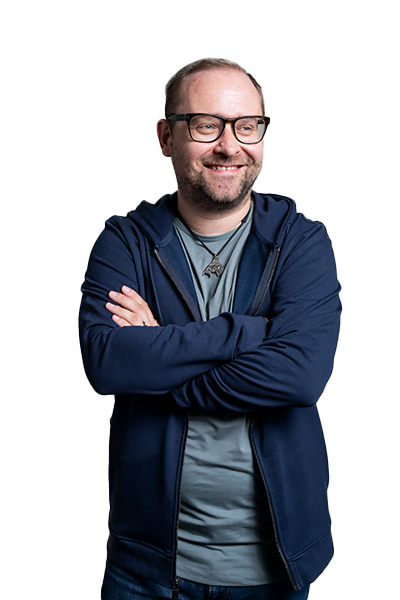 Ralf Angermann
Project Manager / Teamlead